Free condoms by post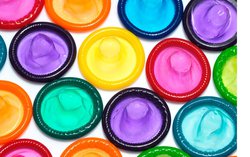 To assist our patients in staying safe, we are offering free condoms by post to residents of Liverpool, Knowsley, Warrington, Halton and Cheshire East Local Authority areas only. Orders placed outside of our areas will be rejected.
To ensure the safety of our service users the service is only available to people aged 16 and over.
Terms and conditions
Your details will be transferred via unsecured email.
Condoms will be sent in plain packaging by Royal Mail second class post. We cannot guarantee who will open them when they are delivered.
A fair use policy will apply. Please be reasonable in the frequency of your ordering.
WE CANNOT POST CONDOMS TO PEOPLE WHO LIVE OUTSIDE OF OUR CLINIC AREAS. ANY ORDERS OUT OF AREA WILL BE REJECTED.
If you are unsure please visit https://www.gov.uk/find-local-council and type in your postcode. Only residents of these areas will be accepted:-
Liverpool City Council
Knowsley Metropolitan Borough Council
Halton Borough Council
Warrington Borough Council
Cheshire East Council
Please complete the details below and we will dispatch as soon as possible.
DISCALIMER: The special request function is to let us know if you need something other than regular condoms, such as extra large, latex free or flavoured. Please do not use this to use request appointments in clinic as we are not able to get back to you. For all appointments, call 0300 323 1300.